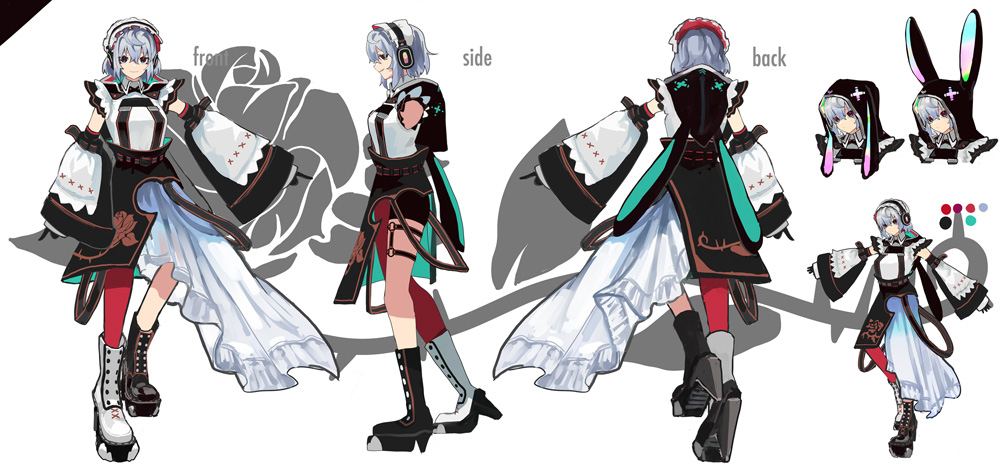 理不尽に対する怒りも、抑圧への抵抗も、世間の常識への猜疑心も、全部抱えたまま彼女は歌う。
わたしは、わたしの普遍を歌う──。
そして彼女は、 Lezel (Les-Ailes)になった。

2022年4月、TVアニメ「パリピ孔明」にて久遠七海の歌唱キャストに抜擢、作品内で企画された歌ってみた動画の再生回数が100万再生を突破するなど鮮烈なデビューを果たす。
歌い手"96猫"やアーティスト"もにゅそで"など著名アーティストをfeaturingゲストに、"TOPHAMHAT- KYO"や"カンザキイオリ"など気鋭な作曲陣を招き入れ、継続的にオリジナル楽曲をリリース。
そして2023年7月からABCテレビ・テレビ朝日系列全国24局ネットANiMAZiNG!!!枠にて放送されるTVアニメ「実は俺、最強でした?」にて最新楽曲「リセット ライフ?」が自身初のオープニング楽曲を担当することが決定。
She sings with all her anger at unreasonableness, resistance to oppression, and suspicion of common sense.
I sing my universal ──.
And she became Lezel (Les-Ailes).

She made a strong debut in April 2022 when she was selected to sing in the TV anime"Ya Boy Kongming!" and her video of singing in the work received more than 1 million views.
She released original music on an ongoing basis, bringing in up-and-coming composers.
such as "TOPHAMHAT-KYO" and "Kanzaki Iori" as well as featuring guest artists such as singer "KURONEKO" and artist "Monyusode"
And from July 2023 TV anime "Jitsu wa Ore, Saikyou deshita?" in July 2023. The latest song "Reset Life? will be the opening song for the first time in his career.